LA GRANDE ALA - "LO STORMO DEGLI AMICI DELL'ANIMA"
THE BIG WING -THE FLOCK OF THE FRIENDS OF THE SOUL
NUMERO 47 (NUMBER 47)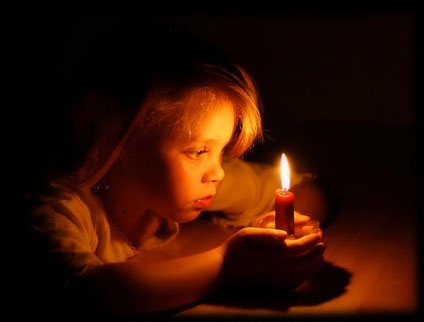 MEDITAZIONE PER GLI AMICI EMILIANI: mandiamo un pensiero di luce (ancora!).
"La mente ha il grande potere di superare le barriere dello spazio e del tempo".
Io sono il silenzio in cui la tua anima si immerge per vivere della mia presenza, che in te è viva. Il tempo forma l'uomo, attraverso le prove, le sofferenze, nel buio più fitto l'uomo si conferma creatura di Dio, quando pronuncia il suo si e sa custodire in se stesso la luce di una speranza che fa intravedere l'azzurro di un cielo infinito anche oltre quel buio fitto.  
Speranza
L'uomo ha ricevuto da Dio
la facoltà di sperare, 
e sperare ferventemente,
finché la cosa sperata si celi ai suoi occhi
dietro il velo dell'oblio:
allora l'uomo scorge la sua vera essenza
vede la verità della vita reale,
per se stesso, per tutta l'umanita e per tutte le cose.
(Gibran)
Maha Mrityunjaya Mantra
Om Tryambakam Yajaamahe
Sugandhim Pushti Vardhanam
Urvarukamiva Bandhanat
Mrityormukshiya Ma-Amritat
E' un mantra che libera, dai legami della nascita e della morte (Samsara). Protegge dalla malattia, povertà e paura.
Recitato per risvegliare la consapevolezza dell'immortalità.
Dalle 21.30 alle 22.00 tutti i nostri cuori si uniranno per chi soffre. Namasté 
-----------------------------------------------------------------------------------
THE BIG WING - N° 47
MEDITATION FOR HIS FRIENDS EMILIANI: we send a light thought (again!).
"The mind has great power to overcome the barriers of space and time."  
I am the silence in which you immerse your soul to live in my presence, which is alive in you. The long form of the man, through the trials and sufferings, in the thickest darkness man is confirmed creature of God, when he says his is able to protect itself and the light of a hope that the prospect of the blue an endless sky beyond the darkness.  
Hope
The man received from God
the right to hope,
and hope fervently
until the thing hoped for is hidden in his eyes
behind the veil of oblivion:
then the man sees his true essence
sees the truth of real life,
for himself, for all mankind and all things.
(Gibran)  
Maha Mrityunjaya Mantra
Om Tryambakam Yajaamahe
Sugandhim Pushti Vardhanam
Urvarukamiva Bandhanat
Mrityormukshiya Ma-Amritat
It is a mantra which liberates from the bondage of birth and death (Samsara). Protects against disease, poverty and fear. Acted to raise awareness of immortality.  
From 21.30 to 22.00 all our hearts will unite for sufferers.
Namasté