LA GRANDE ALA - "LO STORMO DEGLI AMICI DELL'ANIMA"
THE BIG WING -THE FLOCK OF THE FRIENDS OF THE SOUL
NUMERO 50 (NUMBER 50)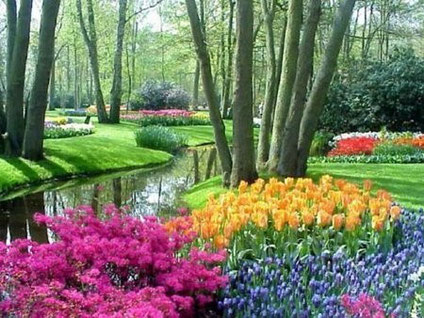 Il giardino dell'Amicizia
 
Nel giardino dell'Amicizia si piantano i semi con cura e le piante che ne derivano sono curate anche di più finché sbocciano in fiore. Grazie a tutti gli amici che furono, che sono e che saranno, per essere i miei fiori preferiti!
Ci sono persone che ti regalano fiori anche se arrivi secondo, che sistemano in silenzio i tuoi peggiori disordini, che ti aiutano anche quando non te lo aspetti, o ti meriti una gentilezza... Grazie di tutto!
Una persona buona comprende un bisogno prima ancora che sia espresso e vi risponde così spontaneamente da farla sembrare una coincidenza.
Ecco quel che distingue questo minuscolo opale di pianeta da migliaia di mondi assai più grandi: la possibilità della bontà, del prendersi cura gli uni degli altri.
Grazie alle persone migliori del mondo, per essere semplicemente se stesse: affabili nell'amicizia, costanti nella bontà.
La bontà viene donata dolcemente, con tenerezza. Cade come minuscoli semi lungo la strada della nostra vita, ravvivandola di fiori....GRAZIE..è un abbraccio tramutato in parole.
-----------------------------------------------------------------------------------
THE BIG WING - N° 50
The Garden of Friendship
 
In the Garden of Friendship is planting the seeds carefully and plants derived from it are treated even more until bloom in flower. Thanks to all the friends who were, are and will be, to be my favorite flowers!
There are people who give you flowers even if you come second, you settle your worst riots in silence, to help you even when you do not expect it,or a kindness you deserve ... Thanks for everything!
A good person includes a need before it is delivered spontaneously and responds well to make it look like a coincidence.
This is what distinguishes this tiny opal planet for thousands of worlds much larger: the possibility of goodness, of taking care of each other.
With the best people in the world, to just be themselves: personable in friendship, steadfast in goodness.
The goodness is given gently, tenderly. Falls as tiny seeds along the road of our life, revive it with flowers .... THANKS .. is a hug turned into words.