LA GRANDE ALA - "LO STORMO DEGLI AMICI DELL'ANIMA"
THE BIG WING -THE FLOCK OF THE FRIENDS OF THE SOUL
NUMERO 55 (NUMBER 55)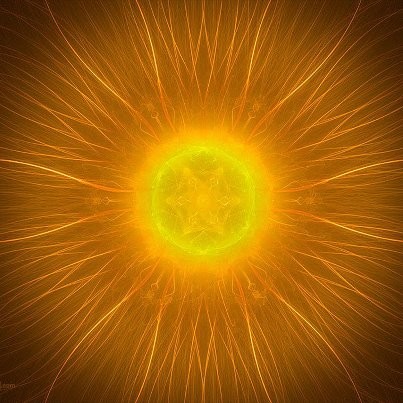 Luce, mia luce!

Luce, mia luce!
Luce che inondi la terra
luce che baci gli occhi
luce che addolcisce il cuore!

Amore mio, la luce danza
al centro della mia vita
la luce tocca le corde del mio amore.

Il cielo si spalanca
il vento soffia selvaggio
il riso passa sopra la terra.
Le farfalle dispiegano le loro ali
sul mare della luce.
Gigli e gelsomini sbocciano
sulla cresta delle sue onde.

Amore mio, la luce s'infrange
nell'oro delle nubi
e sparge gemme in gran copia.
Gioia e serenità si diffondono
di foglia in foglia senza limiti.
Il fiume del cielo
ha superato le sue sponde
e inonda di felicità la terra.
(R. Tagore)
-----------------------------------------------------------------------------
THE BIG WING - N° 55
Light, my light!

Light, my light!
Light that flood the earth
light that kisses eyes
light that softens the heart!

My love, the light dances
the center of my life
the light touches the strings of my love.

The sky opens wide
the wind blows wild
rice passes over the earth.
The butterflies unfold their wings
sea ​​of light.
Lilies and jasmine blossomon
the crest of its waves.

My love, the light is shattered
gold of the clouds
and scatters gems in great abundance.
Joy and serenity spread
from leaf to leaf without limits.
The River of the sky
has exceeded its banks
and floods the land of happiness.
(R. Tagore)