LA GRANDE ALA - "LO STORMO DEGLI AMICI DELL'ANIMA"
THE BIG WING -THE FLOCK OF THE FRIENDS OF THE SOUL
NUMERO 59 (NUMBER 59)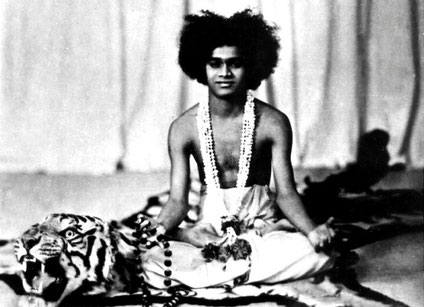 Non perdete tempo. Al presente, voi ne state sprecando un mucchio in attività inutili. In realtà, il tempo è la nostra vita, il tempo è tutto. Adorate il tempo, adorate il Signore del Tempo ("Kaalaya Namaha, Kaala Kaalaya Namaha"). Se buttate via un tempo così prezioso dedicandovi a cose vane e non sacre, come potrete recuperarlo? Dio vi ha concesso un periodo di tempo affinché santifichiate questa vita. Se canalizzate i pensieri nella direzione giusta, agirete a tempo. Il tempo, l'azione, la causa ed il dovere devono essere in armonia. Non lasciate mai la via sacra, la via che vi aiuta a vivere in modo sacro.
Voi potete certamente ottenere questo.
(Sathya Sai Baba)
------------------------------------------------
THE BIG WING - N° 59
Do not waste your time. At present, there you are wasting a lot in useless activities. In reality, time is our life, timing is everything. Worship time, worship the Lord of Time ("Kaalaya Namaha, Kaala Kaalaya Namaha"). If you waste a precious time and dedicate yourself to things sacred and not vain, as you retrieve it? God has granted a period of time for this sanctified life. If you channelize your thoughts in the right direction, you will act in time. The time, the action, the cause and the duty must be in harmony. Never leave the sacred way, the way that helps you to live in a sacred manner.
You can certainly get this.
(Sathya Sai Baba)