LA GRANDE ALA - "LO STORMO DEGLI AMICI DELL'ANIMA"
THE BIG WING -THE FLOCK OF THE FRIENDS OF THE SOUL
NUMERO 28 (NUMBER 28)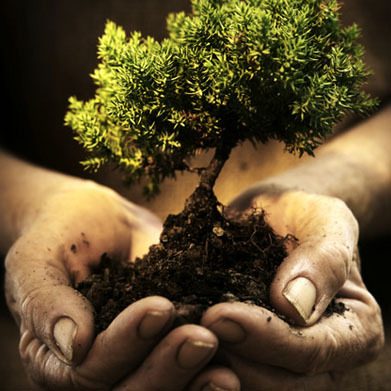 *********************************************** 
I doni di Dio
Sulla via principale della città c'era un negozio originale. Un' insegna luminosa diceva: "DONI di DIO".
Un bambino entrò e vide un angelo dietro il banco, sugli scaffali c'erano grandi scatole di tutti colori.
"Cosa si Vende?" chiese incuriosito. L'angelo rispose: "Ogni ben di Dio! Vedi nella scatola rossa c'è l'amore, l'arancione contiene la fratellanza, in quella azzurra c'è la fede, nella blu la pace e nell'indaco salvezza".
"E quanto costa questa merce?". "Sono doni di Dio e non costano niente".
"Che bello! Allora dammi: dieci quintali di fede, una tonnellata di amore, un quintale di speranza, un barattolo di fratellanza e tutto il negozio di pace".
L'angelo si mise a servire il bambino. In un attimo confezionò un pacchetto piccolo piccolo come il suo cuore. "Ecco, sei servito!" disse l'angelo porgendo il pacchettino.
"Ma come così piccolo ?".
"Certo, nella bottega di Dio non si vendono frutti maturi, ma piccoli semi da coltivare".

Vai nel mondo e fai germogliare i doni che Dio ti ha dato!
------------------------------------------------------------------------------------
THE BIG WING - N° 28
The gifts of God

On the main street of the town there was an original store. A 'neon sign saying, "God's gifts."
One child came in and saw an angel behind the counter, there were large boxes on the shelves of all colors.
"What sells?" He asked curiously. The angel replied: "All good things! See the red box there is love, orange contains the brotherhood, there is faith in that blue, blue in nell'indaco peace and salvation. "
"And how much is this commodity?". "They are gifts of God and do not cost anything."
"How nice! Then give me: a ton of faith, a ton of love, a ton of hope, a jar of brotherhood and peace throughout the store. "
The angel began to serve the child. In a moment sewed a small package as small as his heart. "Here, you're served," said the angel holding out the packet.
"But how so small?".
"Certainly, in the workshop of God does not sell ripe fruit, but small seeds to grow."
 
You go in the world and do germinate the gifts God has given you!