LA GRANDE ALA - "LO STORMO DEGLI AMICI DELL'ANIMA"
THE BIG WING -THE FLOCK OF THE FRIENDS OF THE SOUL
NUMERO 29 (NUMBER 29)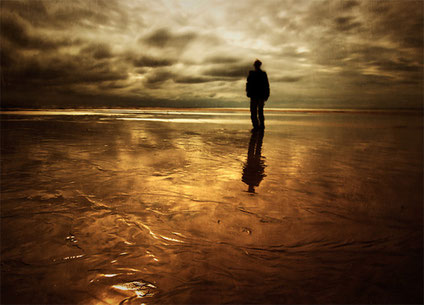 A lungo durerà il mio viaggio (Tagore)
A lungo durerà il mio viaggio
e lunga è la via da percorrere.
Uscii sul mio carro ai primi albori
dei giorno, e proseguii il mio viaggio
attraverso i deserti dei mondo
lasciai la mia traccia
su molte stelle e pianeti.
Sono le vie più remote
che portano più vicino a te stesso;
è con lo studio più arduo che si ottiene
la semplicità d'una melodia.
Il viandante deve bussare
a molte porte straniere
per arrivare alla sua,
e bisogna viaggiare
per tutti i mondi esteriori
per giungere infine al sacrario
più segreto all'interno del cuore.
I miei occhi vagarono lontano
prima che li chiudessi dicendo:
«Eccoti!»
Il grido e la domanda: «Dove?»
si sciolgono nelle lacrime
di mille fiumi e inondano il mondo
con la certezza: « lo sono! »
-----------------------------------------------------------------------------------
THE BIG WING - N° 29
At long last my journey (Tagore)

At long last my journey
and long is the way to go.

I went out on my wagon to the very earliest
of the day, and continued my journey
through the deserts of the world
I left my track
of many stars and planets.

The streets are more remote
that bring you closer to yourself;
is by studying harder than you get
the simplicity of a melody.

The traveler has to knock
to many foreign ports
to get to her,
and must travel
for all external worlds
to finally arrive at the shrine
within the most secret heart.

My eyes wandered off
to blind them before saying:
"Here!"

The cry and asks, "Where?"
dissolve in tears
a thousand rivers and flood the world
with certainty: "I am! »