LA GRANDE ALA - "LO STORMO DEGLI AMICI DELL'ANIMA"
THE BIG WING -THE FLOCK OF THE FRIENDS OF THE SOUL
NUMERO 31 (NUMBER 31)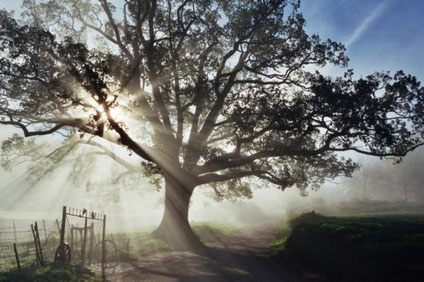 In un campo ho veduto una ghianda:
sembrava così morta, inutile.
E in primavera ho visto quella ghianda
mettere radici e innarzarsi,
giovane quercia verso il sole.
Un miracolo, potresti dire:
eppure questo miracolo si produce
mille migliaia di volte
nel sonno di ogni autunno
e nella passione di ogni primavera.
Perchè non dovrebbe prodursi
nel cuore dell'uomo?
Gibran
----------------------------------------------------------------------------------
THE BIG WING - N° 31
In a field I saw an acorn:
seemed so dead, useless.
And in the spring I have seen the acorn
put down roots and rise,
young oak towards the sun.
A miracle, you could say:
Yet this miracle occurs
Thousands upon thousands of times
in the sleep of every autumn
and passion of every spring.
Why should not occur
in the human heart?

Gibran